I have a client that is constantly looking for mailing lists of CEO/Chief Executive Officers in Companies with 250 + Employee, 1 per site, Worldwide.
That does not seem difficult, right? Well it is harder than you think to find a good quality
list to recommend to him. Now don't get me wrong, I have been a List Broker for 22 years and have found some great postal files. Since he mails constantly I am always trying to find new files and over the years I have been surprised the garbage we have received.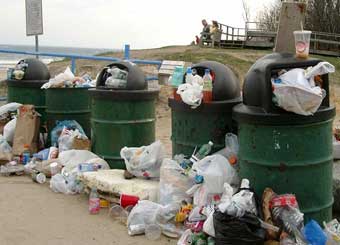 *** Request counts and placed order for CEO but receive a file with Title: Janitor, HR Direct, Maintenance Manager.
*** Received files where street addresses were cut off.
*** Receive International files with no postal code.
*** Request 1 per site but received 15 CEO from one company at the same address - Now how is that possible?
For a while I was getting very concerned about the List / Data industry because it seemed as though listowner were only interested in the current sale instead of gaining a mailer for years.
In the past 6 months I am happy to report I have seen several Listowners/Publisher take charge and start to clean up their act. The files are shrinking in size but the Quality that is being supplied is so much better. My Listowners and others in the industry are requesting to see the sample mail piece before running counts. They review the mail pieces with the Editor of the specific magazine to see what are the most appropriate selects to reach the mailers target audience.
Yes it takes more time for everyone but in the end the results reflect the mantra Quality not Quantity. Has anyone else been seeing a change in the quality of mailing lists or email lists? Good or Bad let me know.
If you would like to discuss your target audience with me, please feel free to call 860-210-8088 or Email: dpeterson@worldinnovators.com