My Holiday Shopping and New B2B Marketing Trends

Donna Peterson
Every year, at Christmas, the adults and older children in my family do a grab bag. This year the guidelines were to buy LOCAL, and it had to be $10.
You are probably thinking, "So? Why is she blogging about this on a B2B marketing site?"
My search for a $10 gift from a local merchant brought me into stores I have never been to, which uncovered some beautiful gems. It was fascinating to see how they were marketing their store and products to compete against the retail giant Amazon. Also, with COVID and people being nervous about going into stores, the local stores compete with price and the convenience of getting items delivered to their customer's doorstep.
Here are a few things I saw the local stores do to make my shopping experience enjoyable -
Excellent Customer Service:

I often found someone greeting me at the door to help me find what I was looking for. I overheard one salesperson help a gentleman find the perfect gift for his wife. I was shocked at the amount of time she spent asking a series of questions to help him find the right item for his wife. He only ended up spending around $100, but this type of personalized service is what will bring this gentleman back time and time to find a gift.

Offering a Free Drink:

Free tea or coffee as you browse their store. This small gesture keeps the customers almost compelled to spend longer in the store. This also helps the customer associate the shopping experience positively while sipping on a warm beverage.

Games:

Create games to engage customers. In one store, there was a giant jar of marshmallows. The store attendant encouraged each customer to write down their guess of how many marshmallows the jar contained. On this same card were the customer's name and email, so they could be notified if they guessed correctly. This is fun for the customer and gives the business contact info for future emails, newsletters, and promotional pieces.

Free Gift Wrapping:

I don't mean just regular gift wrapping; I mean the kind that makes you not want to open the gift because it looks so beautiful.
This reinforced what I have been telling my B2B clients: they must build a relationship with their prospects and customers. You can not create a relationship with anyone unless you get to know them first. A Walker Study found that at the end of 2020, customer experience will overtake price and product as the key brand differentiator.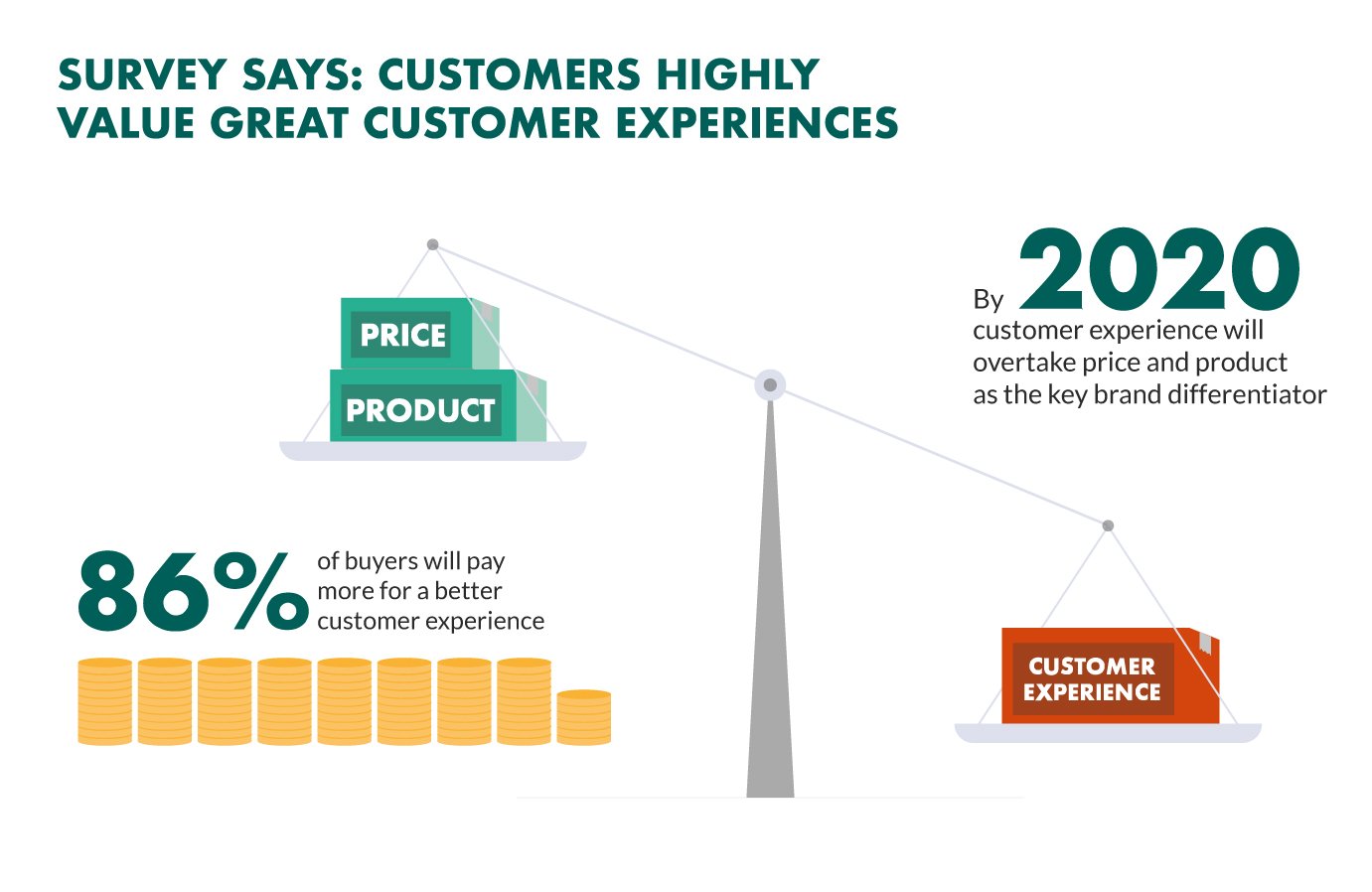 Gone are the days of one-off marketing promotions to increase sales and sustain growth year after year. The Pareto Principle states, "80% of your profits come from 20% of your customers". Customer loyalty is crucial when customers are being pulled in so many directions from competing businesses. What you need to figure out is how you can stand out and command their attention. I'd say there are 3 T's for creating strong customer relationships: Trust, Thoroughness, Tactical.
Diagram - 3 T's of Customer Relationship Marketing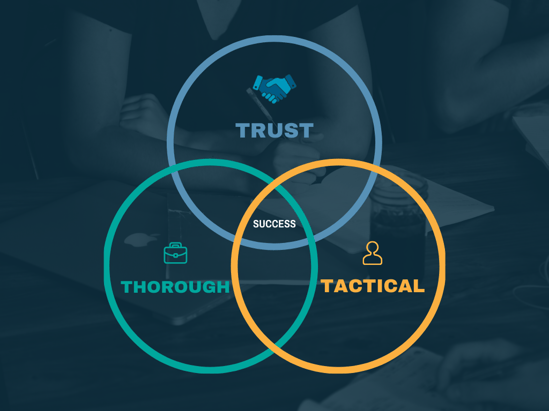 Trust: Your customers must sense that you are genuinely interested in helping and that you will deliver on your promise. Companies must walk the talk of their mission statements. On social media and all other channels, you must be consistent in your messaging. These days, you must have complete transparency with your customers, as they will be quick to point out any discrepancies. If you are honest with your customers, you will be surprised how likely they are to become evangelists for your company.
Thorough: Take the time to get to know your customers! That 30-minute long conversation might seem like "idle chitchat". However, if you listen attentively and ask follow-up questions, you can learn a lot. If your customer feels as though you care and empathize with their process, it will set you apart from the competitors who want the one and done sale. They will keep coming back to YOU!
"I've learned that people will forget what you said, people will forget what you did, but people will never forget how you made them feel" - Maya Angelou.
Tactical: Today, there are so many ways and places you can promote your company. To make sure you do not waste your marketing dollars, you need to deploy the right message to the right people at the best time:
Confirm it will reach your exact target audience. Create a target persona- you will understand your customer's wants and needs based on their title, industry, demographics, psychographics, etc.

Quality, not Quantity - Reach only the top individuals in your specific area. You do not want to be sending general messages out to the masses; instead, send particular messages to a small group.

Research where to find your audience with Industry-specific publications, conferences, and associations.
Review the results of all marketing initiatives regularly so you can pivot to get the best responses.
(This infographic is a perfect example of targeting Industry-specific publications. All of these companies are in the Biopharmaceutical Industry, which is one of the largest industries that we work with. We aim to reach an audience similar to these companies)
Gary Vaynerchuk sums it up nicely, "Gratitude, accountability, and perspective are what's needed now more than ever. They're foundational to empathy and to building strong emotional intelligence".
We all know that marketing as we know it has changed, and we at World Innovators feel it is for the better. Heading into 2021, companies must thoroughly know and understand their audience to create quality messages that resonate with the right audience. In a world where each business is just trying to stay afloat, companies must become creative in their marketing tactics. So, this year, take note of what local stores near you did that made your shopping experience special. In the New Year, think about incorporating some of these strategies and build some of your own. With trust, thoroughness, and tactical skills, you can be a better company for it in the New Year!