"When looking for marketing sources to promote our auction and equipment sale events, I focus on purchasing advertising from trade publications and highly-reputable organizations with opt-in audiences where we can target by specific job functions and industry classifications. At Hilco Industrial, we rely heavily on marketing analytics from our website to measure engagement, lead conversion, and ROI on all of our marketing efforts. This allows us to compare the efficacy of sources against each other and determine which ones are worth purchasing in the future. Quality sources from reliable trade publications have substantially better outcomes and are imperative to our success as marketers."
Ania Caprio, VP of Marketing, Hilco Industrial
"The importance of using quality lists cannot be emphasized enough. They are the foundation of any marketing and/or advertising program. No matter how good your product or message is, if you are going to the wrong people, you're wasting your time and money."
Ed Sreniawski, Metal Center News
"Using the right list and ensuring that is is quality data is of paramount importance to the success of any DM campaign. Robust data allows for better targeting that will boost the response rate and engagement. The more data you have available on any list enables you to connect with the best prospects." Scott Vail, National Sales Manager, BioPharm International
"The ability to pull names together and produce impressive-sounding stats is not difficult. List and data quality stems from a deeper understanding of reader engagement and an ability to explain the processes used to manage and protect against a growing and constantly evolving number of challenges. Quality is more than just hitting a number, but repeatedly demonstrating the ability to implement a collection of strategies focused on delivering accurate and properly targeted results."
"In my line of business, success is predicated on three things: 1. Quality content, 2. An excellent audience, and 3. Creative promotion. The KEY success to building # 2, an excellent audience, is acquiring top-notch marketing lists. As a publisher, I can speak first-hand about the abundance of sub-par lists. Acquiring premium lists is of utmost importance. My business would fail without them."
Doug Glenn, Publisher, Heat Treat Today
"It is imperative to feel confident that you are purchasing proper lists for your marketing needs so that you know that you are spending your money wisely. The key is quality, not always quantity. You want to know that every name that you are paying to send to is a qualified match to the list criteria that you have chosen, yielding the proper targets, and therefore the best results for your campaign."
Marion Illouz, Capital Recovery Group
"Data quality is one of, if not, the most important aspects of a marketing campaign. Sending mail to an inaccurate address or to people who are no longer at a business — or even deceased — is a waste of marketing dollars. Emailing to spam traps, bots, bounces or unverified emails will cause your domains to get blacklisted and your IP scores to decline, which in turn will drive your own data's clicks and open rates down. The business data landscape is highly competitive with many sources offering "quality" data. Make sure the vendor has a trusted name, has been in business for an extended period of time, and most of all test, test, test." Jeff Mungo, SVP B2B Services, Infogroup
"Often I receive emails with list offerings, often too good to be true. Not surprisingly, the emails themselves are illegally structured. No company names, no address block, no phone number- reply by email only. Apparent domains are not accessible. Many of these claim to have very valuable lists from industry events, later to find it's not the show management at all! WORK with legitimate brokers that are reputable and established. You will save time, money and many headaches."
Aileen Hough, CSC Publishing
After reading this complete Marketing List Guide, we hope you now have confidence in renting/purchasing marketing lists that will ENHANCE your brand and INCREASE sales by reaching your specific audience that will be interested in your offer.
You know:
What is a fair price to pay for a quality list.

How to determine a quality list that will not harm your reputation.

How to research the right source that has the best selection criteria to reach your target audience.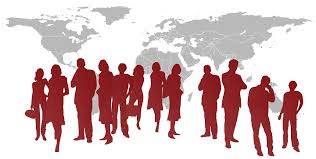 If you have any questions or would like additional information on the best marketing lists to reach your target audience, please feel free to contact:
Donna Peterson
Executive Vice President
Phone: 1 (860) - 210 - 8088
Email: dpeterson@worldinnovators.com