Whether you are a B2B or B2C company, you've probably explored using social media to accomplish some of the same goals of your email marketing campaigns. In this post, you'll hear how you can use some social media concepts to make your email marketing better.
Here are 5 easy steps to take a social media approach to Direct Marketing-
1. Build an Engaged Community, Not Just a Large Community
Translated: Start with a good list.
Whenever you're building a community of followers, fans or contacts, you should have an idea of who you want those people to be. Ideally, they are prospects for your business or previous clients. The better that the members match up to a likely prospect, the better your community is. With your email campaigns, you want to have a similar strategy and buy a good email list from a list broker or create your own opt-in list through other marketing initiatives. In either case, you should have a clear strategy of what kind of people you want on that list. You don't want a really large list of people who aren't likely to purchase a product or service from you.
2. Identify your Businesses' Goals
S- Specific
M- Measurable
A- Attainable
R- Realistic
T- Time-Bound
Do the goals for your social media efforts meet these 5 criteria? You can't possibly move forward to achieve social greatness without knowing what you're aiming for. Set 2 goals at a time, conquer them, and pick two more goals etc. Having too many goals at once can distract you from the overall task at hand, and leave you without accomplishing any. Whether it's increasing your Twitter followers or implementing Facebook ads into your social media strategy, make sure that all of your goals follow these 5 characteristics.
3. Keep Track of What's Working and What Isn't
A big part of managing a community is finding out what resonates and engages people, and what doesn't. The same should be true for your email list. In email, you can track open-rates, clicks, and similar data. Use this information to make your direct marketing smarter! Does putting "Click Here for More Info" work better than putting "Buy NOW!" before an offer? If you don't know the answer, you should! Make sure you're doing regular testing to figure out what messaging, what types of offers, or what subject lines work best for your company's product or service.
Here we arrive at a classic mistake. Does your content and social media benefit one another? Without one of these, the other becomes obsolete. Using both of these effectively is when you will see true progress and an increase in prospects. Ensure that you are posting frequently enough, and understand the type of media that resonates with your audience the best ie; text, images, videos. Also essential to this method is to understand the tone you want to portray. Will your content be witty, informational, serious, or inspiring?
4. Recognize What Your Competition is Doing
When you are beginning to develop a cohesive marketing strategy, it is important that you learn what companies similar to you are doing.
Pick 2-4 companies:
- What time of day are they posting?
- What social media platforms are they utilizing?
- What type of content seems to be most effective?
If you are able to see their post engagements, you can compare yours to theirs to evaluate your overall performance.
I'd like to focus specifically on the second bullet- if 80% of your audience is on Twitter, and 20% is on Facebook, you should proportionally be spending that amount of time producing content on those platforms. If you can gather this information, it will make your life 10x easier, even sparing you from wasting time on platforms that don't resonate with your customers.
5. Allocate Budget and Delegate Roles
Going into your social media trek, you must put aside a time and budget to adhere to. Once you develop a strategy, it should be fairly easy to project the annual cost. Accompanied with this comes understanding which resources you will need to achieve your goals (ads, SEO, Hubspot classes, hiring a social media analyst, graphic design production, etc). Developing a budget to uphold to is crucial so that you do not spend exponentially more than you originally planned.
Secondly, it's important to assign roles to people within your company in regards to your social media strategy. This way, tasks get accomplished and everyone is aware of their requirements. Planning weekly or at the least monthly meetings keeps everyone on track and this is where you will see RESULTS!
NOW IT'S YOUR TURN! GO AND GET SOCIAL!
What are more ways that you're making your email marketing smarter? Are you already implementing these social media methods? Share your thoughts in the comments!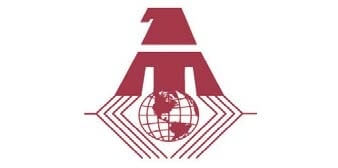 Contact Us with any questions or comments. Let us help YOU design the perfect social media campaign for your business.
Call at- (860)-210-8088
Email Donna Peterson, at- dpeterson@worldinnovators.com