Below are some of the most important trends to know in B2B Marketing for 2018-
1. Automation
The advancement of AI (Artificial Intelligence) and it's use in marketing is picking up speed. From chatbots that 'sound' almost human to segmentation based on past activity, AI is one to watch in 2018.
Optimail is just one service that is already offering AI-based adaptation for email delivery. The timing, content, and personalization of drip email campaigns is all handled through their system, designed to increase engagement and drive conversions. They even offer a free account for active lists of up to 100 subscribers if you want to test it out.
Whilst many B2B marketers may not be implementing AI-based technology this year, it's important to stay up to date so you know what's available. Be ready to implement the most effective tactics before your competition does! View the Robot Revolution behind all the hype.
2. Interactivity
We all have high expectations when it comes to user experience. More functionality is being adopted by services such as Gmail to bring interactivity to email messages, enriching the user experience. Good examples are hover buttons, hotspots and image carousels. Transitioning your customer from inbox to online will be a smoother process, as the look and feel of their experience become more closely aligned. Having an interactive email will present a plethora of opportunities for your email marketing campaign.
Beware though – new technology does have it's downsides, not all features are available in all email clients, so be sure to test your email creative thoroughly.
3. Impact of GDPR
For any business operating in the EU, or that works with people who reside in the EU, they will be impacted by the GDPR when it comes into effect on May 25th, 2018. Stricter rules on the collection, storage, and use of personal data will potentially inhibit the use of email data for marketing purposes. The goal of this movement is to protect EU citizens.
We recommend getting up to date with the rules now, so you (and your data) is ready before May. You can read more about GDPR here within our newest blog.
4. Emotional Engagement
It's easier to get emotional when you're selling personal products- gifts and jewelry are two examples. But what if you're selling production machinery or accounting services? Does emotion matter? Yes it does.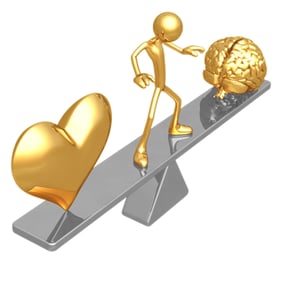 We are all people, whether we're buying a gift for a loved one or finding a new service supplier, our decisions are driven by emotion. The emotions you want to connect with as a B2B marketer have a different emphasis from those of a B2C marketer. Trust, is a big one. Will you make your prospect: look good in the eyes of their peers? Should they put their faith in you to deliver on your promises?
A good way to review your marketing messages is to strip out all of the service information – i.e. the 'what you do' in your message. Then look at what's left. Have you told the prospect what they (personally) will get? Will you save them time? Will you eliminate stress in their day? These are just two examples – but there are many more. Think hard about what you want your readers to feel.
5. Moving Beyond Offers and Promotions
It's a quick win – "20% off all orders placed before Friday" – but it's also lazy, and costly. Marketing in 2018 will be more about quality and connection than quick sale tactics. This isn't as hard as you may think. For B2B marketers 'how to' guides, tips and tricks and knowledge-sharing articles will maintain engagement with your brand, even when you're not directly selling. View the correct call-to-actions by channel!

Consider alternative call to actions, such as 'tell us how we can help you' or 'what would you like to read about on our blog' to really understand your prospects and customers. By engaging with readers in this way your emails will be welcomed rather than overlooked. Read this article to understand what will make your CTA STANDOUT!
In Conclusion
Email marketing continues to be a highly effective tactic to engage with prospects and customers, Hubspot reported in 2017 that 86% of professionals prefer to use email when communicating for business purposes.
It's essential that marketers stay ahead with latest trends and technology to ensure their message captures the attention of their subscribers.
If you would like to work with a marketer who goes further to understand not just your marketing objectives, but your sales funnel, too, call me today. You can reach me, Donna Peterson, at +1 860-210-8088 or email dpeterson@worldinnovators.com.