Whether you have used Direct Mail before or not, it is a channel you should be utilizing. While most of your competitors are exclusively using digital messaging, an untapped opportunity is at your fingertips. Direct mail now stands out because postal mail boxes are not being inundated with tons of direct mail pieces. This gives your promotion a chance to be front and center.
Here are steps to start or improve your direct mail strategy ~
1) Target prospects that are most likely to respond to your offer. Review previous promotions and analyze who responded - Title, Industry, Co. Size, Geo . . .
Get a list - Utilize Quality response data that is selectable, clean and updated. There are over 60,000 lists available on the market but you need to search to find the list that is the perfect match for your target audience. Not all lists are created equal. You want to make sure you use a response file from a reputable vendor. These vendors understand the importance of supplying good information because if a campaign works well you will be back to rent more names.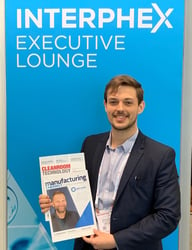 Regularly, I sit down with publishers and conference companies to discuss their marketing channels. Here are some of the questions I ask -
What is the source of your list? Paid, Controlled, Website sign-up . . .
How do you gather the select data you have on each record?
How old are the records on the list?
When was the list last cleaned and updated?
Is the file compliant to appropriate Data Protection Regulations?
Which of their channels is responding the best? Why are they?
Tip: Constantly look for new sources since you want to keep your messaging fresh and you may have to give your best responding list a rest from time to time.
2) Use personalization (offer, copy, image) because recipients will definitely resonate better with your message if it is directed specifically for them. You can use their first name, company name or industry. The more you can customize the message the better your responses will be. As the lead goes through your marketing funnel you will be able to add more personalized information as you learn more about them and start to build a relationship.
Related Blogs -
Don't Waste Money on Junk Lists
How to Create a Successful Marketing Campaign
3) Have a clear Call-to-Action. You want to make sure the recipient knows exactly what action you want them to take- "Call Now", "Look Online", etc. Test and track your responses and change up your messaging/Call-to-Action to increase your direct mail effectiveness and ultimately your success.
4) Test the type of mail piece you use or use multiple variations. Example - we start with a post card series, then a #9 letter and then a booklet size promotion. Test what works best for your company and your messaging.
Tip: Even when you find the perfect combination always be testing new variations.
5) Complement your direct mail campaign with other marketing channels. We will often have email messages and social posts reaching the individual around the same time the postal piece will be delivered in their mailboxes. Set out a clear cohesive strategy so that the direct marketing channels can build off of each other.
Tip: The combination of marketing channels that work well together changes by industry. Monitor your specific industry to see what type of messaging your target audience responds to.
If you have any further questions regarding the incorporation of Direct Mail into your company's outreach strategy, contact me, Donna Peterson-
Phone: (860)-210-8088
Email: dpeterson@worldinnovators.com
I look forward to hearing from you!