Your target audience is day-one work. It's what we start with when we come into a business fresh. We want to know who your customer is, what they like or dislike, how old they are, where they live, what they do for a living and so much more.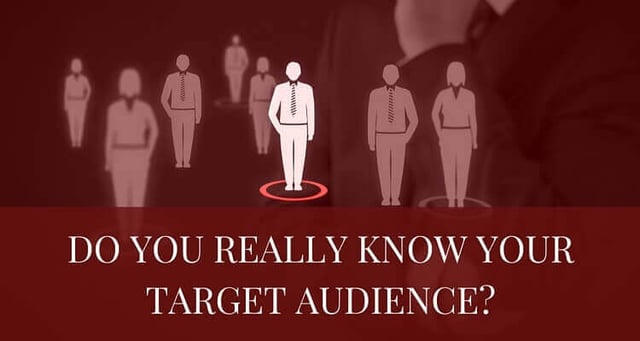 So we ask our colleagues, past buyers, anyone who can help us build a picture of who this ideal customer is. Then we get stuck in to the day to day marketing, booking adverts crafting compelling headings and designing beautiful creative.
How we use this picture
This carefully researched picture of who our ideal customer is, works as a guide for everything we do. We use it to specify the demographic of data we buy, we use it to craft better copy appealing specifically to our target customer and more. You may hear this picture referred to as a buyer persona, or customer avatar.
The picture fades, or changes when we're not looking
When did you last revisit the picture of your ideal customer? If it was more than 6 months ago it would be worth another look. Things move quickly and there are some fundamental shifts that we need to consider. If we look at some of the elements that go into creating a buyer persona we can easily spot what could change.
Gender
You might say the target gender for your product or service would never change, but you could be leaving a lot of money on the table. Take for example sportswear, the market for women's sportswear increased significantly in the late 90's early 00's but not all brands were quick to react. With products and marketing failing to connect with this growing spending authority, company profits and market share suffered.
Age
Whilst the target age of your ideal customer might not change, the attitudes and influences surrounding a customer of a specific age could change. If you wind the clock back just 5 years a typical 20-year-old would probably be less influenced by social channels than they are today.
It's not just younger generations either, consider the media you use to connect with your customer. Perhaps a few years ago you would have dismissed the internet or email as viable media to connect with an older demographic – now I would reconsider.
Location
We are more connected than ever, and the communication channels that have brought us here are truly international. When your customer is online, they not just influenced by local events, people and issues - they are global. So you might sell to a 20-mile-radius, but your customers are researching further afield – is your name still in front of them?
Habits
The perceived habits of our buyers help us find places to connect with them. For example, if 'Jane' is a city worker who commutes in her car Monday to Friday I might consider a radio campaign that catches the morning commuters. However, with the growing number of remote workers I now need to consider if 'Jane' is actually in her car or dialling-in from home 3 days a week.
What to do next
Start right now by digging out your customer persona, dusting it off and jotting down some notes on how the picture may have changed. Then make some more notes on how this could impact the marketing decisions you take every day. Think about your media choices and which ones to reconsider. Think about the channels you communicate on and more importantly any that are missing from your marketing mix.
If you're stuck and not sure where to start, perhaps you don't have a customer persona yet, call an expert. Donna can help you drill down to the essential detail and build an accurate picture of your ideal customer. Call her now on +1 860-210-8088 or email Donna directly dpeterson@worldinnovators.com.