Until recently I thought I had a very clear picture of our target audiences -
A) B2B List Brokers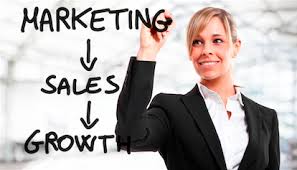 B) B2B Marketing Directors
Then I took the Inbound Marketing Certification program from HubSpot.
It opened my eyes to exactly who are target audiences were and how to create content that would resonate exactly with them.
Understanding your target audience's -
Problems
Top Priority Tasks
Time Consuming Tasks
Companies Marketing Goals
Day to Day Challenges
This information can be helpful in attracting the appropriate audience to your website. Example: When I started to write blogs I made them general about marketing. I was interested in attracting as many companies as possible that needed assistance with their marketing. After careful review of our customers, we determined that 80% of our business was B2B in specific niche areas. These companies had a marketing team in place but did not know how to locate certain response files and did not have history to tell them which ones were the best to use.
Once we learned all this about our B2B target audience we started to create marketing content for the B2B audience and answer the problems they had on a daily basis. Now we are creating more content to give them the valuable information they are looking for.
Besides creating appropriate content, when you know your target audience you will also know where they are most likely to see your content. Example: Top level Pharmaceutical Executives respond better to Marketing promotions in print over digital.
Also, I have noticed that Engineers tend to respond better to Text messages vs. HTML or Text Banner over a Image Banner.
At World Innovators we take a lot of time to really understand our client's target audience which helps us achieve the best ROI for them. Here is what one of our client's said -
"I greatly enjoy working with World Innovators as they understand our needs and always strive to give us the best results possible with segmented and qualified data sets. I also appreciate their reactivity and efficiency considering we work in different time zones. It is refreshing to work with such an experienced, flexible and accountable company which actually delivers ROI." Kekeli Sodji, Campaign Marketing Manager, Liquidity Services UK
Take time to really understand your target audience and you will be amazed how the responses will increase and bring you quality leads that your sales department can start to utilize right away.