International Monetary Fund has said that the economy in Mexico is the 11th largest by purchasing power parity. The industrial sector is rapidly developing to keep up with demand in top industries being food & beverage, tobacco, aerospace, chemicals, petroleum, textiles, motor vehicles . . .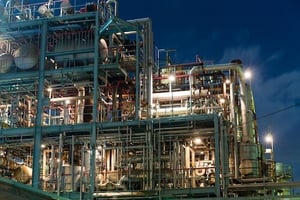 We are seeing several manufacturing trends this year while companies begin to plan strategically about their operations, utilizing the manufacturing process data they have uncovered.
Manufacturing companies are just starting to incorporate IoT (Internet of Things) in their process so that they can fully understand their manufacturing process and get the detailed information needed to fine tune their production. With each change they make they are hoping their production line becomes more efficient, productive and ensures better quality to keep up with the demand.
With the increase in popularity you will see the use of Blockchain in manufacturing to create a safe places for data to be stored and distributed without the chance of it being corrupted or changed.
5 Steps to a Direct Marketing / Social Campaign
If you have a product or service that is appropriate for the manufacturing industry I would look into the following sources to help you determine the right people -
Society of Manufacturing Engineers
But to specifically hit Mexico there is only one source to consider -

Reportero Industrial Mexicano is a BPA audited publication so that you know the information they have on their subscribers is accurate. To create a cohesive marketing strategy to reach industrial manufacturers in Mexico this is what I would recommend -
Send email promotion to your target audience pulling them from the quality data Reportero Industrial Mexicano gathers and verifies.
Do a 2nd blast to the unopens in case they missed your message.
Follow-up with a postal piece of educational information to the opens since they already showed an interest. (Some of my client will not do the postal so they following up with a Plain text looking email that is personalized in letter form.) - See case study.
While you are in the middle of doing the 2nd blast and postal mailing, complement your efforts by displaying ads on the sites where the opens are looking and matching the profile of the people of other individuals that may be of interest.
Create a facebook ad campaign to attract similar people to your website.
The whole time you want to be authentic with your messaging and not be selling instead educating. Thing - Why do they need what you have? Will it make their life easier? Will it save them time? Improve Safety in their facilities?
I am a strong believer in Quality not Quantity so start small analyze your results so that each promotion is smarter than the last.
If you need assistance or would like additional information information, please do not hesitate to contact me directly - Greg Pesce at gpesce@worldinnovators.com or 1-860-210-8088.