THE WORLD INNOVATORS PODCAST
Quality B2B Marketing Tactics
Let's Energize Your Marketing
SEIZE the opportunity right now to grab more market share with Innovative marketing strategies that will find new customers, build relationships and energize your brand.
Welcome to The World Innovators Podcast.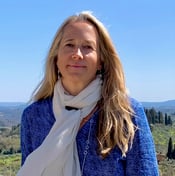 I will be talking with ~
Reputable Publishers/Editors that will discuss their publication, industry, and current marketing trends. Learn how to market to their subscribers to get the best response.
Marketing Executives that will tell us what marketing tactics work best to generate traffic and gain quality leads.
Business Owners will advise about their marketing challenges, objectives, and successes.
Then I will finish-up our exciting conversations by finding out what they do to get ENERGIZED!
If you love to talk about marketing and would like to be featured on The World Innovators Podcast – click here.
You can listen to the podcasts on this page, or subscribe to The World Innovators Podcast via your favorite podcatcher, including:

Apple Podcasts
Google Podcasts
Amazon Music
Audible
Spotify
Simplecast
YouTube