I work with several elite Universities in helping them find quality marketing sources to promote their Executive Education programs. These Universities have to be very careful on what sources they use because their reputations can not be connected with questionable or unverified data. In order to be sure you are receiving the best data verify that it is cleaned/updated regularly (daily if possible) and can-spam compliant.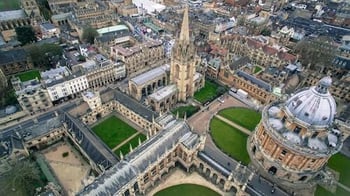 There are so many B2B postal and email lists being promoted these days it is hard to determine, which lists are reputable and worth testing. With years in the B2B list industry we have put together the following questions as a guideline before placing an order.
1) Determine the origin of the source
Find out the name of the actual list owner so you can determine the exact source of the file. We stress "exact" because there are so many files out their being whitelisted under different names it is hard to determine the origin of the file.
2) How are publishers and conference companies growing their lists
Ask how records get added to the list?
For example when talking to a publisher about their subscription list you want to know if the records are Active Subscribers, Expires or Inquirers? Do they pay for the subscription or are they qualified subscribers. STAY AWAY from files that just add people to their subscription lists without some kind of qualification.
3) Quality over Quantity
Determine when the postal/email list was last cleaned and updated? If a list isn't being updated regularly then it's probably a good idea to look elsewhere. Also, do to spam laws you must make sure the files you are using are compliant with the regulations in the recipients country. In May 2018 the General Data Protection Regulation agreed upon by the European Parliament will go into effect. Make sure any international data you use is compliant and ready for this regulation once enacted.
4) Reach only people that will register for the program
Review the list selects to see if they are able to reach your target audience. If the list owner is able to pull appropriate selects then have them run a count to make sure there are enough names for you to consider. Sometimes you can arrange deals where the University can take possession of the file and only use and pay for the records they feel are most appropriate. It takes time to go through a list but it will save you Money and increase your response rate. Before you start to weed through a list make sure you have a clear picture of who you are trying to reach. Fill out this worksheet and see if you uncover some details you were not thinking about.
5) Other B2B marketing channels to complement your direct marketing efforts.
Direct marketing is still very effective especially
when you use other channels to complement your efforts. People are being inundated with advertisements everywhere they turn. Gone are the days of one off promotions to reach your marketing objectives. Here are three ways you can increase your enrollment -
With these steps you can uncover email or postal lists from all over the world to determine which B2B lists are worth your Marketing Dollars and will help you reach your enrollment goals.
If you would like to save some time doing the backend research, call use today to utilize our 37 years of knowledge to only recommend sources that have already been vetted with the questions above and have proven to respond well to Executive education program offers. Call today - Donna A. Peterson 860-210-8088 or email me.