Preparing a marketing campaign to reach individuals working in oil and gas is like any other campaign, but perhaps with a few unexpected twists and turns.
You see, traditionally executives in oil and gas were very hard to reach – often working overseas or offshore with limited access to regular communication channels. That simply isn't the case anymore.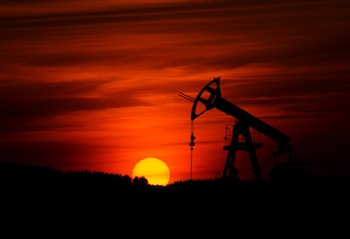 These days, long-distance is no-distance in terms of communication. Email and web access is available, even when working offshore – but there are a few things to consider.
Feel your reader's pain
The idea of working almost full-time from a mobile might feel quite alien to most marketers, but often senior level decision makers in oil and gas are doing just that. It's wise to be mindful of the limitations and frustrations that come hand in hand with remote working.
Emails, voice calls and social media don't stop just because we flick the 'out of office' on. Time for communications is in even higher demand and therefore holds a much higher value for your audience.
So how does that impact your message?
Put simply – get to the point! Identify the number 1 benefit of the product or service you're promoting and make sure it stands out – quickly, coherently and most importantly simply. When we're on the go, we don't 'read' we 'scan' – emails are consumed by a flick of the thumb over a screen. Cluttering your message with excessive graphics or wordy descriptions will hinder your response rate.
Spare a thought…
While we're on the subject of graphics – lean and light is the way to go and I don't mean color tone! When we test our email creative we're often sat in our office on a high-speed connection. Spare a thought for those in far flung places with limited bandwidth. If graphics are essential to your message, make sure they're optimized. A good resource is https://jpeg.io where you can optimize jpeg images for free.
Find the right connection
Oil and gas is a vast field, employing experts across electrical engineering to automation, safety and more. Simply targeting 'oil and gas' is unlikely to put your message in front of the decision makers you need.
The first step to finding the right audience is really knowing your product or service. Speak to sales, speak to engineering, speak to anyone who can give you an insight into what you are really offering. What are the benefits – how are you helping people in the oil and gas sector? Who in the sector will be helped the most? What role do they have? Do you need to convince a decision maker or a wider audience of influencers? All of these questions and more will help you build a picture of who you are targeting.
Forget borders
Oil and gas is a truly international arena, so don't be limited by local markets. You may need to connect with people across a business and several continents to sell effectively.
Remember, if you are targeting internationally, be aware of language barriers and cater to the needs of all recipients – that might mean segmenting your data and sending multilingual messages when appropriate.
Finding their hangouts
Email is a top choice for speaking directly to oil and gas decision makers, and a strategy that has worked well for our clients in the past, but it's by no means the only option.
Social media is a super way to support your campaign. Targeting options offered by some platforms such as LinkedIn and Facebook could help you reach the right people in a less saturated environment. Remember users of social platforms are not necessarily in 'work mode' when they're viewing, so your approach may need to be adapted.
You might have to schedule your message to repeat several times to gain their attention. Adjust your messaging to speak to the personal benefits of using your product or service. Also, consider asking your audience to share your content, rather than ask for a form fill or website visit – consider reach over direct response as part of a larger campaign.
Be realistic
The top result for any campaign has to be read-click-buy, but be realistic in your expectations. If you're targeting time-poor, busy executives it's unlikely that they will make a snap decision to buy into your product or service from a single email or social post. We recommend structuring your campaign to retarget your audience, reminding them of your offering over time.
By combining, email, social and display ads you can nurture your audience and go from 'unknown' to 'trusted party'. This takes time, but with a cohesive approach you can improve your response rates considerably – ask me about how this has worked for my other clients.
And finally…
If you would like some suggestions of sources to use for your next oil and gas campaign please give me, Donna Peterson, a call today 860-210-8088 or send me an email dpeterson@worldinnovators.com.