How To Make Your Restaurant Stand-Out During COVID-19

Donna Peterson
It's March of 2020 and the world and economy seem to have done a 180. The Coronavirus has caused overwhelming changes in human to human interaction, including the idea of social distancing. As a result, laws all over the country are being changed. In CT, "eating in" at restaurants has been shutdown with service being restricted to take out and delivery only.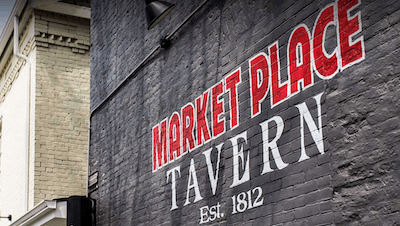 This has left many restaurants vulnerable to profit decline and inventory spoilage. So, what can you do to stay afloat during these times of chaos? The key to success seems to be innovative marketing.
Keep your restaurant top of mind and offer something unusual to attract customers and get their repeat business. Whether in good times or bad, you must first make sure you know your audience; are you serving millennials, the older generation, or families with kids?
Make Sure you are Taking Advantage of Free Marketing Channels-

Increase awareness by posting great content on these channels -

Instagram- people's affinity for certain restaurants revolves solely around it's food! Foodies and food photography are taking over the social scene. If you don't already have an Instagram account, create one and begin posting pictures of your best/most popular dishes. Literally tempt customers through their stomachs to come to your restaurant. This is totally free to do, only requiring a camera.
Here are two resources to help you:
- Checklist to Optimize Your Instagram Account
- Ultimate Guide to Hashtagging
Yelp- If you don't already have an account, create one to interact with your customers. Also, provide information on your page about your restaurant so people can be more AWARE of your business. Read this article from WordStream on getting more reviews and establishing more of a presence online.
Rent a quality postal file of your audience in towns surrounding your restaurant. Send out a post card with different incentive coupons: Monday Free Desert, Tuesday 50% off, Wednesday Free Delivery, After 5 Dinners get 1 Free . . .
Use Informed Delivery so you can send an email promotion to your recipients when they receive your postal promotion in the mail. This multi-channel marketing campaign will increase results and remind more people to come to your restaurant.


Promote user-generated content- convince your current customers to post about your restaurant in order to get their followers involved. Create a contest - Where did you eat your take-out? > The best location receives a gift card.

Improve the Search-Engine Optimization (SEO) and Ease-of-Use of your Website-

How do you get more people to your site? And when you get those visitors, how can you guarantee a positive experience? SEO is something that all companies are working to improve. View this article to see 13 Super-Easy Ways to Immediately Improve SEO. This goes hand in hand with making your website navigational and accessible to online orders. You must ensure that the menu is readable and descriptive. Additionally, customers will not want to wait on a busy phone line to place an order. You must ensure you have online ordering capabilities and PREACH this to your customers. Include the choice for delivery time, the option for customizable orders, and descriptive dish information to make it easier for customers.

Offer Discounts for Takeout Orders-

Your takeout and delivery customers tend to be your most loyal, which is good news for you. If you aren't currently doing take out and delivery, begin NOW! You may want to consider doing curbside pickup so that customers don't even have to leave their car. If you don't currently use delivery, many third-party organizations (GrubHub, DoorDash, UberEats) are running promos. These organizations can increase sales exponentially. A company local to me, Uncle Jack's Thai in Plantsville, CT is offering customers 15% off on all takeout/delivery orders. This is such a smart idea, further incentivizing customers. With this discount, customers may even feel more compelled to spend more. Another idea is to offer a free appetizer, etc. with orders over a certain price. A loyalty program could even be a good option, increasing customer frequency!


Sell Gift Cards-

Selling more gift cards will increase your capital, which every restaurant needs during this time. This will simultaneously keep bringing customers back to your restaurant, even once situations improve. You may even want to discount gift cards by 20% or so in order to encourage purchase.

Offer New Services or Meal Options-

A great example of an inventive meal option I found was from a local cafe near me. They were promoting the purchase and curbside pickup of family meals with portions large enough for 4-6 people. This is such a great idea because for a cafe that usually does breakfast and lunch, this is a great way to make additional revenue from dinners that are picked up ahead of time. This obviously appeals to families and fulfills that customer need of needing to make a dinner with limited time after completing work.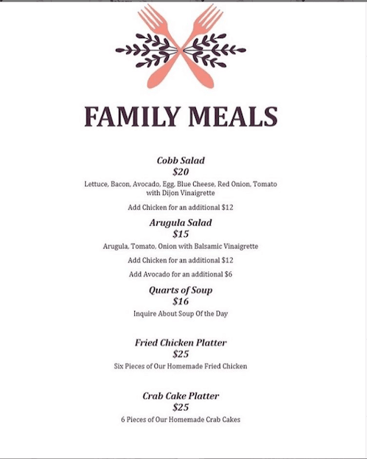 ANOTHER GREAT EXAMPLE-
- Guerrilla Tacos in California is offering a Taco Survival Kit that comes with 4 rolls of toilet paper. This is a great add-on, obviously catering to changing customer needs as demand for toilet paper is skyrocketing and supply is diminishing. The kit is also a great option for large families. For $150 you get -
5 lbs Roasted Chicken

5 lbs Carne Asada

1 Quart Red Salsa

1 Quart Green Salsa

Tortillas

Onion

Cilantro

Rice & Beans

30 Eggs
---
Running a restaurant is a highly-volatile operation. In the midst of the COVID-19 crisis, we understand the financial pressure and risk that many businesses are facing. You have to think about innovative marketing ideas and hopefully, these marketing tactics can increase orders substantially and even develop new customers!
The biggest interest for restaurants now includes capitalizing on takeout and delivery services. For more information, view this article by Running Restaurants on 25 Tips for Getting Your Restaurant's Takeout & Delivery Right. Also, check out this inspiring article on Restaurant Marketing Examples During the COVID-19 Crisis to see more unique things you can do!
Here at World Innovators we help our customers achieve marketing success and we will work individually with each business to achieve the highest awareness and customer engagement.
Please contact us for help with your marketing needs. We hope that you and your family stays healthy & safe during this overwhelming time.
Call Us: 860-210-8088
Email Us: dpeterson@worldinnovators.com