CLIENT'S OBJECTIVE
Prominent bioscience company wanted to promote its new, affordable cell sorter used for complex cytometry analysis.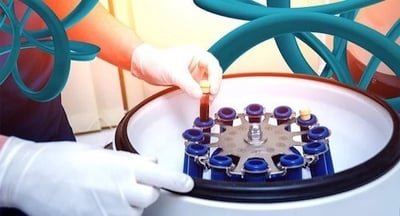 GOALS
The goal was to pique the interest of decision-makers in Genomic Research, specifically Principle Investigators and Lab Managers/Directors - to drive them into the lead funnel.
We had to go out and find quality sources that could be selectable enough to reach the target audience at the right time with the best channel to get the recipient to take action and convert into becoming a lead.


SOURCE USED
Informa Life Science and Pharma had the best file to target the people we were trying to reach. On the Informa file, we can select by Title, Industry, Revenue, Geo, Buying Influence, and other criteria. They carefully review the offer and match it to the people who would be most interested in that particular product or service.

SOLUTIONS
1. They implemented an audience extension program by displaying banner ads on the sites their target audience was viewing. This program helped create brand awareness and supplied detailed reporting so that a specific email list could be put together to achieve the best response possible. The comprehensive reporting showed the number of impressions by Company Name, Company Size, Revenue, State, NAICS codes, and Years in Business. The information they received was invaluable because they were able to utilize it for all of their marketing and sales initiatives. Also, because they could see what action the impressions took, they could change their offer to be more responsive.


2. Email campaign utilizing the profile used from Audience Extension campaign to boost product recognition and reinforce message.

CAMPAIGN RESULTS
Email Open Rate
26% - 2 x better than standard
Audience Extension Click Rate
.22% - 4 x better than standard

If you would like some suggestions on what World Innovators would recommend for your next marketing campaign, please feel free to contact me directly - Donna Peterson, dpeterson@worldinnovators.com, or Phone 860-210-8088.

I hope you have a beautiful day.