Very few businesses rely on a single source of marketing leads. Most of us will look to at least 4 or in some cases a dozen or more platforms to engage with prospects.
Beyond planning and execution, one of the biggest challenges is bringing channels together into a cohesive marketing mix, rather than operating as separate marketing silos.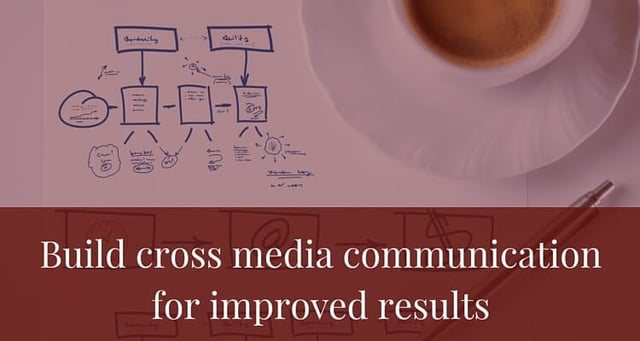 How marketing silos negatively impact performance
We often work with clients who are trying to improve their messaging and ultimately their response rates. This is a methodology we whole heartedly embrace as testing and measuring will ultimately lead to improved results.
However, a big challenge is getting all your information into one place, drawing conclusions and then taking action to bring about the improvement in your results.
Any business that is lucky enough to have an in-house marketing team will probably have 1 or 2 people who are specialists in a particular area, perhaps pay-per-click advertising or social media, so this work generally falls to them and can be managed independently.
Other businesses choose to outsource their marketing and will generally approach one agency to manage their social presence, another to run their pay per click and possibly even a PR firm to manage their press releases, and so on.
When marketing channels are managed independently opportunities can be lost. Communication needs to be at the top of the agenda to ensure that lessons learned from testing and measuring can have an equal impact across all channels.
Not all channels are equal
'But hang on a minute' I hear you say…'the language we use on social is totally different to our corporate adverts that run in the financial papers'. Yes, this is true of many businesses. Social tends to be less formal with a more conversational tone, there is a time and a place for everything. However, there are still valuable lessons to share.
Here's an example to illustrate.
A business selling used equipment promotes their auction sales through Pay Per Click advertising (PPC), email marketing and on their social networks. The social team have discovered that the last minute announcements have a superb response rate and have been able to trace actual sales as a result. The headlines that have worked best are 'Auction closing in xx hours' and 'Don't miss out Auction closing in less than 24 hours' - the critical element here was the hours. Previous communications (on all channels) talked in 'days' or 'weeks', by taking the timing down to hours they were able to increase their click through rate and conversions.
Now by passing this on to their email marketing team, they can set to work on creating a series of last-minute emails, highlighting the short window of opportunity. Likewise, the PPC team can do the same, with pre-set, pre-approved adverts set up to run for a particular interval - they could even opt to bid more aggressively to ensure a top position.
Continuity matters
If your business has long term repeat customers, chances are they are exposed to more than one of your marketing messages during a promotion period.
A prospect might receive your emails, as well subscribing to your social feeds. For clarity, it is essential that your messaging is congruent throughout.
Managing multi-channel communications will help achieve a consistent, timely message that connects with your customer and brings them back to you time and time again.
Next steps
To discuss how your different marketing silos can be brought together call Donna today on +1 860-210-8088 or email Donna directly dpeterson@worldinnovators.com.