Now is the time for all companies to change their marketing initiatives and Get Personal!
I have been working in the B2B space for over 20+ years, and the way we do business took a massive leap into the future when COVID hit in March. Years ago, it was unprofessional to talk in detail about your personal life.
I would never talk about anything personal, especially my family. Even when I had my children, I did not skip a beat because I could not show any deviation from business as usual. Thank goodness both my children were born outside the workday hours. Years ago, some clients would consider children to be a distraction making it impossible to do a good job and give 100% of my time to their project.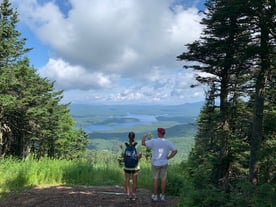 (Family hiking to the top of Mt. Snow)
That all changed when COVID hit, and we all started having zoom meetings and going to virtual events. Even though we are working in the Business to Business space, we are going into each others' homes, and we are seeing each other's children and pets. The barriers we once placed between our professional life and our personal life have collapsed.
4 ways B2B brands can GET PERSONAL and BUILD TRUST-
Know Your Audience

:

Demographics, Psychographics, and Firmographics

Get Personal:

Share LOTS of information

Build Relationships
Figure Out How You Can Help Them
I strongly feel this change in Marketing is for the better. Now companies that want to succeed will have to concentrate on delivering quality messages to a specific group of people who have the propensity to buy their product or service. Companies will need to form relationships. The other day I received an email from a CMO that was thanking World Innovators for our business. In the note, she went into detail about 2020, along with the ups and downs in both her personal and business life.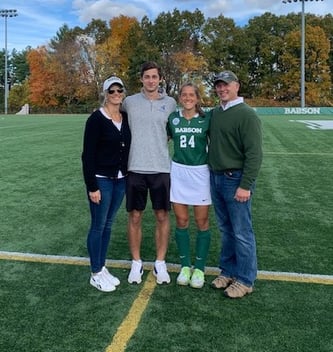 Since COVID hit, people are more forgiving and understanding than they have ever been before, primarily because of this statement: "we are all in this together".
"You are seeing Leaders have more empathy towards their employees to help alleviate burnout and fatigue"

,

Harvard Business Review.

"Marketing messages are more empathetic, and companies are stepping into the shoes of their audience",

Copypress

.
As we have discussed above, things are much different. Now companies are sending out company-wide emails discussing individual executives' personal lives - motherhood, children, and sporting events. This is the new way of doing business to connect with people with similar characteristics.
"The world has evolved, and B2B companies need to change their marketing initiatives to survive and continue to grow" - David Meerman Scott (Author of Fanocracy)
BEFORE (1990): Unprofessional to talk about personal life, let alone put it in a business document.
AFTER (2021): More personal, the better. Gone are the day of one-off generic marketing messages to increase sales. You have to design marketing pieces and content that speaks directly to your audience. As if you could read their minds!
In the future, you will need to foster personal relationships in order to build a foundation that can lead to lifelong customers. Consumer stores have had to learn this very quickly so they can survive against the retail giant Amazon.
Here is a store I go to quite a lot for gifts and plants, Woodbury Farm Market. You can see from the website that they have been around for 60 years. When I go into the store, Susan, one of the owners, is always there to answer questions or give great gift ideas. Besides helping with the store's products, Susan makes an effort to see how you and your family are doing. She knows my mom and my children, so she always inquires about them, even remembering my kids' colleges. Yes, I could probably find these items at a lower price, but this type of personal care and great customer service is worth the extra amount I am paying.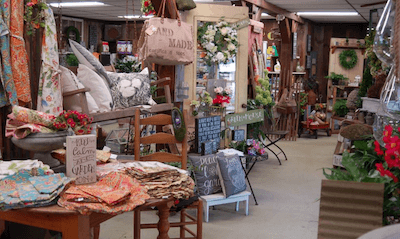 B2B Companies need to follow the lead and start getting more personal with their marketing messages.
(This has been a big hurdle for me, breaking down the barriers I put into place so many years ago)
3 Ultimate Tips for B2B Companies to Succeed in 2021 and Beyond:
1) Identify and understand the audience that will benefit most from your product or service.
2) Deliver marketing messages that talk specifically to your audience; gone are the days of GENERAL messages.
3) Create a bond with the individual in regards to what they are most passionate about.
"There is a powerful driving force inside every human being that once unleashed, can make any vision, dream, or desire a reality", Tony Robbins.
Creating these connections will take more time, but it will be worth it. You will be concentrating on QUALITY, not Quantity. Your response rates will be higher because you will be offering appropriate information to the most interested individuals. While I was writing this blog, I came across the book Fanocracy by David Meerman Scott and Reiko Scott. Reiko noted, "I saw how shared passions build lasting bridges that lead to professional success. These passions can be fostered in communities that persist long after as each individual continues on their professional path forward". This book supported precisely the message I was trying to write about, to encourage B2B companies to change their marketing paths. I hope you take the time to read this book and to declare your passions to the world.
I think you will be surprised at the relationships you form that will help you grow as an individual and, when appropriately used, will help you develop lasting business relationships.