Multichannel marketing is about choice - allowing your customers to connect and buy from you through their preferred media.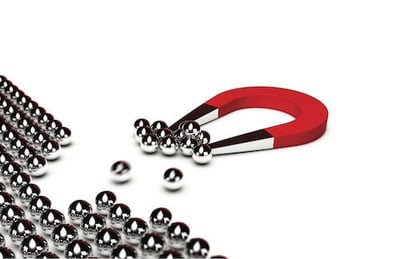 Channels
Multichannel Marketing is a very broad term - it encapsulates every possible route we have to communicate with a prospect or customer-
Owned media: CRM contacts via email/SMS and your website.
Paid media: Pay per click adverts, banner ads, display ads, printed materials etc.
Earned media: Word of mouth and referrals
Rented media: Prospect databases via email or postal files
Which Channels Are Right for You and Your Customers?
Think carefully about the channels your customers are engaged on. If your hottest prospects and existing clients are chatterboxes on Twitter, or are clamoring to like your Facebook updates, chances are there are a lot of other prospects on the same platforms - they just haven't found you yet.
Perhaps social isn't your customer's thing, maybe they are more traditional - or perhaps your message is being lost in a tidal wave of data. It could be time to be different and stand out - perhaps an offline campaign is the right way to go.
Are you neglecting your previous customers? In our desperate hunt for new prospects, we can all be guilty of sending out that 'last minute email' to existing customers on the database. Big mistake! These are qualified known buyers - they should be a top priority. Take a minute to think about how you communicate with them, is email the best or would they like to receive text messages?
Too Many Choices
It can be overwhelming if you're trying to find new channels to communicate on - sometimes there's just too many choices.
One quick and easy way to get it right is to ask your customers a simple survey. Known buyers can give you the insight you need. Ask simple, easy questions that take no more than 2 minutes to answer:
What are your preferred communication methods? Give options of phone/email/sms etc.
If you had to choose just one way to receive sale notifications from us, what would it be?
Facebook / Twitter / Email / Brochure etc.
Gather your answers and analyze the results, your next top marketing channel might become clear very quickly.
If You're Going to Do It - Do It Really Well
Not everyone is ready for Multichannel Marketing. It requires careful planning, management, consistency and an eye for detail - all these things requiring resources that many of us simply don't have enough of to do everything really well.
For many people, a single channel isn't enough to run our daily lives. If I told all my customers they could only communicate through email, I know many of them (understandably) would find a new advisor. Likewise, if I opted for telephone calls only, many more would be inconvenienced by picking up the phone when a 2-line email would have been sufficient.
We have to be flexible, but that doesn't mean we have to do everything. Just follow the simple rules:
Deliver what your customer needs
Use the channel(s) that suit your customers
Only offer a channel if you have the necessary resource
Consistency is Essential
Can not stress this enough***
Every customer should have the same level of service and great customer experience, no matter which channel they choose to communicate via. This can be harder in larger organizations - often social is managed separately from customer services, and web visitors might not get the same information as an inquiry via phone. The end result is a customer who is bounced around until they eventually find the answer they need.
Choose your preferred channels and then think about how they can be managed to the same high standards as your existing customer services. Do you need more internal communications to improve knowledge? Or perhaps you need some standard responses to be sure advice and guidance is consistent.
Your Experience
Share with me in the comments below your experiences with multi-channel marketing in the B2B space. Have you seen an improvement in response rates, or found new customers by communicating through different channels?
Talk to an Expert
If you're concerned that your multi-channel marketing hasn't reached it true potential, Call Me. I help marketers, just like YOU, improve their reporting.
You can reach me, Donna Peterson at +1 860-210-8088 or email me directly -dpeterson@worldinnovators.com.