I recently had a client who had to explain to upper management why they work with World Innovators and why I recommend the sources I do. Here is the response I sent back that I thought might be of interest to other people.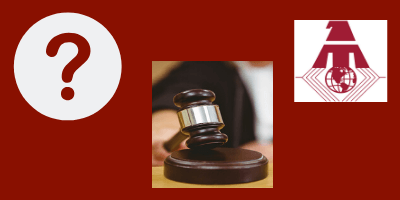 Details on why these sources must be part of your marketing strategy -
On average we see above an 8% click-thru rate
The database contains Worldwide records
Every record is Double Opted-in
All new registrants receive a " Welcome" message asking specifically for permission to send them offers – Not just a check of a box or If they do not reply they are assumed to want to receive offers
The file is fully Can-Spam and GDPR Compliant
They maintain date/timestamp/originating opt-in location on every record
Informa has become a media giant as a leading international event, intelligence (publications, online resources & database services), and scholarly research group. With products and offices operating in 30 countries around the globe, they have worldwide representation.
The cost to attend a conference is $ 1995 +, so the information that the attendee reports is very accurate.
The file also includes high priced newsletters and media services from Lloyds. Lloyds has been around since 1734 and known as the source of information in a variety of industries. -
My contact at Informa was able to review a list of specific companies my client wanted to reach, pull them, and match the profile to other companies on their database.
Informa offers these specialist buyers and decisions for data marketing purposes (postal, email, and programmatic). All records are scrutinized for quality and compliance for CAN-SPAM, CASL, GDPR, and any other local or regional regulations. We have vast compliance and legal teams to manage our international databases daily.
To get the best response, they worked with me to create multi-blast or multi-channel packages to nurture the lead into becoming a bidder.
Why use World Innovators -
Regularly sit down with publishers and conference companies to hear how they are keeping their files compliant and to see what is working.
Attend marketing shows around the world on direct marketing, content marketing, inbound marketing,

B2B marketing

.
Attend industry specific shows in various industrial industries - manufacturing, biotechnology, pharmaceutical, metalworking, and food.
World Innovators has been in the industry for almost 40 years and has significant volume discounts in place that the client receives.
With years of knowledge and experience, World Innovators can put together combination packages to get the best results. A cohesive marketing campaign is crucial, especially when selling substantial, expensive assets.
If you would like to discuss your specific auction in detail, please feel free to call (860)-210-8088 or email me dpeterson@worldinnovators.com directly.