5 Frequently Asked Marketing List Questions

Donna Peterson
I was recently getting ready for an Interview with Ken Kraetzer, and he wanted to know the 5 most often-asked questions we receive from prospects about Marketing Lists and where we see marketing heading in 2021.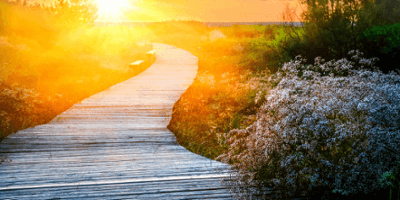 So I thought I would put the questions and answers in a blog for others to review.
#1: What is World Innovators' History?
World Innovators was founded in 1980 by my mother, Anne M. Peterson. At the time, the company was established as a List Management & List Brokerage company. While working with Frost & Sullivan, Business Publishers, Forrester, and CalTech, she saw a need for high-quality postal lists worldwide. Anne went around the world, talking with various reputable Business publishers, associations, and conference companies, trying to find the best mailing lists for her clients.
As marketing evolved, so did World Innovators, and today we help our B2B clients get their marketing messages in front of the right people at the right time with the most responsive sources. We create a cohesive strategy using different channels like Direct Mail, Email Marketing, Display Ads, Podcast Ads, Pricing Ads, Social Posting, and Blog writing.
#2: Where Do We Get Our Marketing Lists?
Unlike a compiler, we do not have an extensive in-house database where we pull records based on Title, Industry, etc. Instead, World Innovators operates as an independent broker that goes out, researches, and only recommends files that have a history of responding. For example, if you are looking for Pharmaceutical Manufacturers, we would look at sources like this:
These sources help our prospects reach their target audience by title, industry, size, and buying influence.
#3: Isn't it More Cost-Effective if We, the Prospect, Go Direct?
No - In most cases, we have volume discounts with vendors to receive better pricing than if you went direct. Since vendors want our business from all our clients, they often do extra promotions at no charge to ensure a great response.
Additionally, World Innovators has 40 years of knowledge and experience of what sources work and which ones do not. As you talk with different list vendors, they will say their Marketing List is the BEST yielding high open and click rates. We often test these files, and more than 70% will come back with much lower Open & Click Rates.
Researching and talking to several different vendors is very time consuming. Working with a List Broker will free you up to handle other tasks.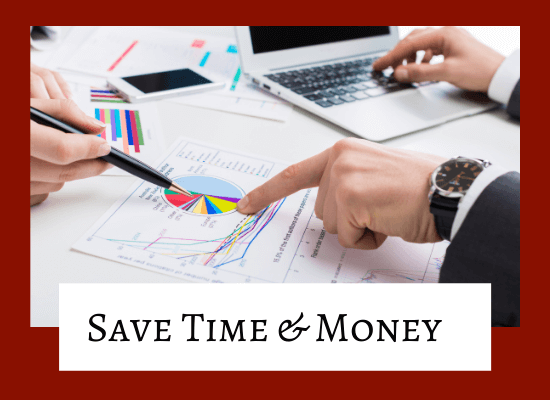 #4: Is Using One Big List Versus Several Little Sources More Efficient?
No, because you can receive valuable information from using different sources - Gone are the days of one-off promotions to receive a good response.
Space out your promotions so that if a person receives more than one promotion from you, it will look like a reminder versus bombarding them several times on the same day. We always recommend to our clients to do multiple promotions to one individual with different content. For example, an Industrial Auction Company may send out an email about how effective it can be to buy equipment in an auction setting. Hence, they get the equipment at a discount and can get it delivered immediately. The next promotion to the individual can be for a specific auction that promotes the equipment that would be of interest to the prospect.
Using and tracking different sources will help you get better results each time. Marketing is all about Testing. It is essential to take the time to analyze your results to see which selects, channels, and sources are responding.
#5: What Combination of Marketing Channels Work the Best?
That all depends on the Industry, Type of Offer, and if the Offer is time-sensitive.
For example, if one of our Executive Education Programs will be starting soon, we can not do a mail campaign or banners. The best option to promote an upcoming program would be a specifically-targeted email blast reaching the individual several times with different messages to help lead the individual into registering for the class. Right now, we are seeing people register for Programs and Auctions later and later, so sending emails a few days before the start has been very responsive.
I recently had over a month to promote an upcoming auction and created a tremendous & cohesive strategy. I utilized Email blasts, Radio Ads, Podcast Ads, Social Posts/Ads, and Blog writing. The company posted the blog on their site, and several industry publications also posted the blog on their sites, giving the client great exposure.
How Will Marketing In The Future Be Different
It will be all about Relationships.
For companies to have a successful marketing campaign, they will have to have a very targeted audience that they have researched and found to have the propensity to buy their product/service. Once they know the target audience, they will need to set-up a cohesive strategy of personalized messages that will educate and promote their offer. These messages will give the individual all the required information so they will decide to buy. While the prospect is going along this journey, companies should find a common bond to form a relationship. Building a relationship will help ensure that the company gets more repeat customers than just one-off sales.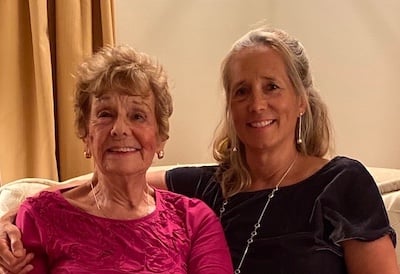 Since March, we have all seen that business has become more personal. People are seeing the inside of each other's home, their children, and their pets. All this helps with creating bonds that will last a lifetime. This is very different than when I started working. When I started at World Innovators, I tried not to let people know I was the owner's daughter because a Family Business was considered more Mom & Pop than a worldwide corporation. When I had my children, I was up and talking with clients before and after they were born. I was lucky my daughter was born at 3:10 am and my son at 11:20 pm, both outside the workday hours.

Business and Personal life have meshed together, and you must create marketing content that incorporates that type of messaging that will resonate with the current climate. Humanize your message and be more personal but make sure as a Company you Walk the Talk. You must be authentic otherwise, your audience will discover you are faking it to make a sale. For example, if you send out a message from the CEO, make sure she/he is aware of the message. Also, make sure the promotional materials reiterate their views on social media or other business collateral.
If you have a specific question, please email me (dpeterson@worldinnovators.com), and I will answer it right away.
I hope you all achieve marketing success.