How To Find Global Business Email Lists

Donna Peterson
Stepping Into International Markets
If your next campaign is your first attempt at targeting international markets, it could feel a little daunting. There are many considerations to marketing your services overseas, and getting it right is essential for success.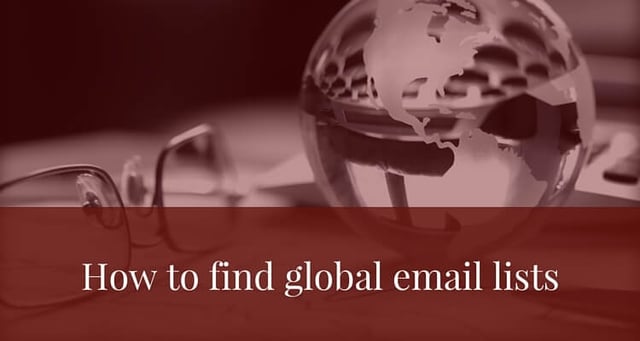 Can You Rent Email Lists From Your Regular Sources?
There are some data providers who hold both domestic and international data but the majority of US-based listowners solely provide US data especially since GDPR was instituted.
There are countless data sources from across the world that you will want to tap into to ensure you're getting the best possible list. After all - if you're targeting prospects in France, you're likely to find high quality data from a French resource! Make sure that each record is Opted-in and depending on the country, double Opted-in.
Where to Find International Business List
Start by looking into publications or conference companies in your specific industry. Get their media kit and review the demographics of who receives the magazine to see if it matches the audience you are trying to reach.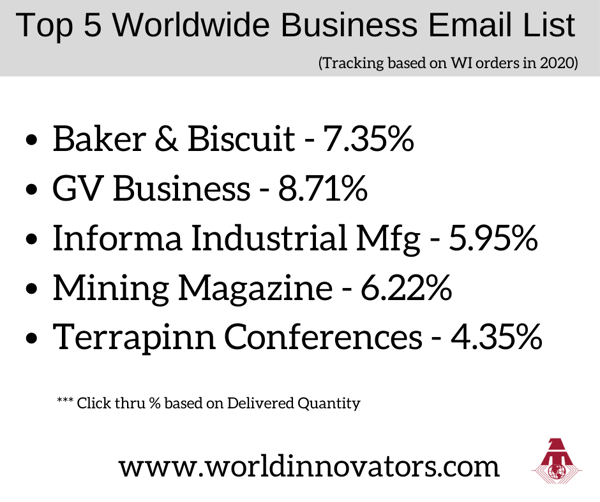 Some of the best lists have come from obscure resources. It will take hours of research into different industries, hundreds of outreach emails and several phone calls but all your due diligence will pay off by having a network of reputable list resources. Sources include:
Trade associations and professional bodies
Publishers of online and offline media
Conference and exhibition organizers
Data compilers
Market research companies
Schedule time to talk with the listowner about what types of marketing message they have seen work best. Also find out what they are doing to keep their email list clean and up-to-date. You do not want to be renting subscribers who are 3 years old even if the records has been clean because all of the other demographics attached to the record will be out dated.
Reputation matters
It's more than just working with a genuine company and people who care - for international marketing you need to consider compliance and legal ramifications of using unregulated sources.
Many countries have very strict laws on how email and postal data is acquired, processed and used. The applicable law is usually that in the recipients country so you want to be sure that the data you use is compliant.
If you are familiar with purchasing or renting email lists you will know that a typical selection will specify the job title of the recipient, but think carefully for international lists. Rarely do you find a VP- in the UK it could be Managing Director, in France it could be the Directeur Général and so many more variations to consider.
Localizing Your Message
You shouldn't overlook the need to personalize your creative either. Think about language, tone, style and so much more.
The simplicity of changing American-English to British-English can impact response rates. If you're targeting non-English speaking countries consider running different creatives for each, local language is essential.
Get the Best International List, First Time
If you would like to work with a marketing consultant who has extensive experience finding global marketing lists, call me - Donna Peterson today on +1 860-210-8088 or email dpeterson@worldinnovators.com.