Know Your Audience because Relationship Building is the NEW Marketing!
If you do not know your audience and understand them, there is no way you will get your point across and have them take the action you would like. Whether you are:
Giving a speech or presentation

Sending out a direct mail campaign

Placing an ad in industry-specific publications

Deploying an email marketing campaign

Scheduling social posts
For those marketing initiatives to be effective, you have to be talking to your ideal client.
Implement a Quality Business-to-Business Direct Marketing Strategy - Course
With changes in mail privacy protection and COVID, companies need to pivot to a marketing tactic that will build relationships and trust instead of constant messaging that is only sales driven. I believe that Relationship Building is the new marketing.
3 Important Steps To Take:
Clean & Append missing information to your database/house list.

Discover commonalities among the individuals on your list

Understand the different areas so you can send messaging that resonates with them and offers them some value.
#1 Clean & Append missing information to your database/house list
What is a House File? How can it help your business grow year after year?
Definition of a House File – List of buyers and prospects you have accumulated within your company.
It is much more effective to focus your effort on potential customers you have determined are likely to buy your product or service - rather than spending lots of time and money trying to reach new people.
To get as much value out of your house file, you must first assess the condition of the list. Here is a checklist:
Is the data updated?

Who is engaged with your emails?

Is the information correct?

What information has been reported?

Are the fields complete? Separate First Name & Last Name - Important for personalization

Do different categories segment the list?

Is every record opted-in to receive promotions?
Suppress old records or any records that have not engaged with your promotions within the last 12 months. Review data to make sure it seems accurate - Example: Mr. Mickey Mouse at ABC Company should throw up red flags. Several reputable companies can help you verify and append information to your list:
If you need assistance picking the right company, please contact me.
With a clean, updated file, you can dive into finding valuable information that will assist you in creating marketing campaigns that will resonate with the recipient.
#2 Discover commonalities among the individuals and put them into separate segments to do specific marketing campaigns that resonate with that particular group.
Click here to download Target Audience Worksheet we will discuss.
This discussion will be about B2B offers since that is the area I have worked in for over 30 years.
The worksheet starts with your routine demographics of Title, Industry, Job Function, Size, and Revenue. Take the time to think about these questions and fill in the worksheet as granular as possible. This information will help you start to form a picture of your target audience.
TIP: As a business owner, you always want to work with as many companies as possible, but if you specialize, you will market smarter rather than harder. You will stay in the area where you are an expert and know well. Your customers will benefit from your superior service and knowledge, which will offer unsurmountable value.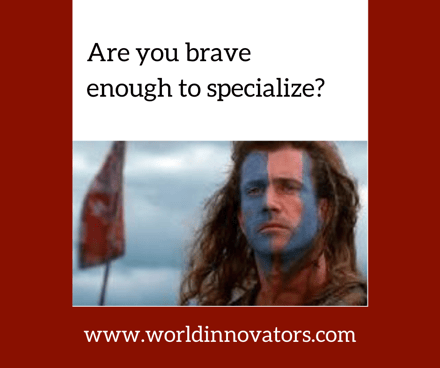 Now that you have identified your target audience with general demographics now you need to UNDERSTAND them?
#3 Understand the different areas to send them information that will help them do their job better.
The next section of the worksheet gets into the meat of understanding your audience. Do they use specific pieces of equipment? Do they need special training? When you can identify those details, you will be able to send marketing information that is relevant and timely. There has to be value in your messaging. When you can send out messages that the individual feels are specific and valuable to them, that will be when a relationship will start to form.
Do they need specific equipment to do their job? Is there a new piece of equipment that would help save them time and be more efficient? If you have a piece of equipment like this you have to inform them of the benefits.
Some professions that need specific equipment:
Welder

Food Manufacturers

Facility Managers

Scientists - Different type of equipment for different specialties
Example: With the pandemic there was increase in demand for Drug discovery equipment, processes and supply chain distributions. Scientists and Lab Managers were searching to get the most up-to-date information and purchase equipment that would help them get the job done as quickly as possible.
Are they required to have a certain amount of education credits each year? These professions are required and encouraged to take continuing education classes:
Lawyers

Teachers

Accountants

Engineers

Pilots

Physicians

Nurses

Psychologists

Architect

Pharmacists




By keeping up with continuing education classes, the person will:
Increase their chances for a promotion
Raise their income
Improve career development
Think about your audience and what happens to them during their workday. What are their daily objectives? Do they run into particular challenges?
If you are able, it is good to interview or survey your house list to find out the answers to the above questions. The more you understand their industry and what tasks they have to do their jobs, the better you will communicate with them.
The individual should feel like you are reading their minds because you give them exactly what they need.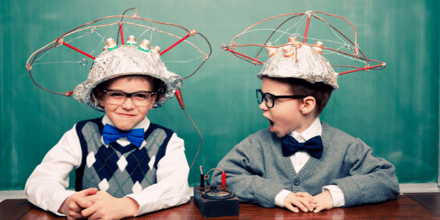 Gone are the days of sending mass promotions to a large audience with hopes of getting good responses. Be mindful of your audience and make sure the message is targeted and specific to them. If the message isn't targeted there is a better chance the customer will unsubscribe or file a complaint that could get your company blacklisted online. So you want to do everything in your power not to tarnish your brand's reputation.
If your company offers value to the recipient you will start to form a relationship with them. As your relationship grows the recipient will start to trust your brand. Customers only work with brands that they know and trust. Make sure your on this new path.
Relationship marketing is the new marketing!