Have you ever been apprehensive about approaching a client from another country? Have you ever made a mistake when communicating worldwide? Are you afraid that you may not know the cultural intricacies of people you work with?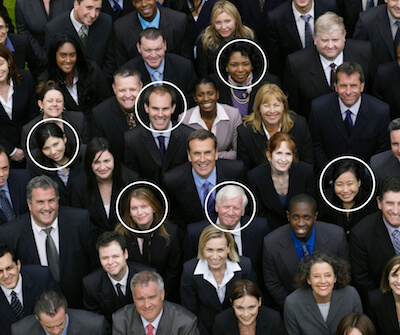 If any of these apply to you, you are not alone. With an ever-changing, increasingly globalized world, the business realm is becoming more and more demanding. For those that work with people outside of their origin culture (which today is most people), it is important to know global business etiquette. This knowledge can literally make or break obtaining or building a relationship with a new client. Particular to each culture, there are many unspoken customs, beliefs or traditions that one must research in order to communicate effectively.
My name is Haley Pesce and I am the Digital Marketing Specialist here at World Innovators. I am a senior at Babson College. Having studied abroad in Florence, Italy for the past semester, I have learned the importance of cross-cultural studies. Coming to live in a completely different culture for 4 months can be daunting, but with the proper tool kit I was able to not only become comfortable with the Italian culture, but learn to love it. This is exactly what each person in the business world must do. You must expose yourself to the intricacies of the cultures you are working with. While many do not have the opportunity to directly immerse themselves in the culture, proper research is definitely accessible online. This study of cross-cultural ideals will allow for a global understanding and the awareness of various customs. Coming from a business background my entire life, and through my Marketing education at University, I was able to deep-dive into the marketing practices of Italian culture.
Before attacking this, it was key to know the customs of business in Italy and how people conduct business. When working with someone from another culture-
Have an open mind, your origin culture's traditions when conducting business might be different than that of your client
Do your research beforehand, get to know your client's business practices- ie. is it top-down management or a more collectivist working environment
Communicate- if you are unsure the best way to handle a situation, don't be afraid to ask. Social media is a great way to create the basis of a meaningful relationship.
If meeting in person for a meal, know proper eating habits of your client's culture and the way to conduct a conversation- ie. do you start with light talk, or get straight down to business
A helpful tool that I recommend is the

Hofstede Insights Tool

. This has been used by companies all over the globe to see where they stand.

This tool allows you to see the scores for 6 cultural dimensions in that country,

whi

le

comparing it to your origin culture. This sheds great light on how your client will function in business and his/her expectations.
I encourage all of you to watch this amazing Ted Talk titled, Cross-Cultural Communication by Pellegrino Riccardi.
As communication is the biggest, and most noticeable cross-cultural difference, this is a key aspect of conducting business worldwide.
I will be posting blogs on various aspects of cross-cultural business. This will allow you and your company to expand your reach and build lasting relationships with companies worldwide, while creating a global understanding. In the 21st century, working internationally can't be avoided, so you might as well do it RIGHT!
Please feel free to reach out or contact me, to see how World Innovators can help YOU! We work with companies worldwide and we have lists from nearly 200 countries!
Email- hpesce@worldinnovators.com
Phone- (860)-210-8088